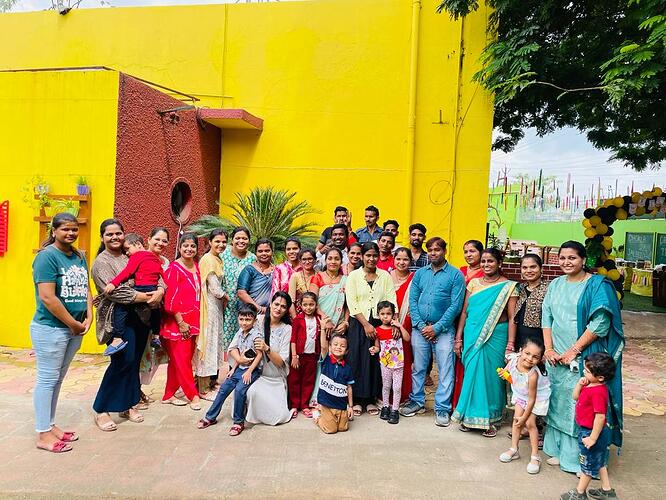 daanutsav day 3 - Story as shared by Divya Mishra
I wanted to share with you some heartwarming moments from our recent Daan Utsav celebration, where we came together as one big family to spread joy and create lasting memories.
One of the highlights of the day was our spirited volleyball toss game. It was an absolute riot as our aaya Didis and bhaiyas formed two teams, using bedsheets as makeshift nets to transfer the ball back and forth. The laughter and enthusiasm that filled the air were truly infectious!
The balloon bursting contest was another thrilling event. With each team fiercely guarding their balloons while trying to burst the others', the excitement was palpable. Our support staff and everyone present couldn't help but get caught up in the competitive spirit.
Next up, we organized a currency-making game that brought together not just the students, but also our dedicated teachers, parents, and support staff. It was heartwarming to see everyone participate so enthusiastically, emphasizing the sense of unity and togetherness.
Musical chairs added an element of fun and surprise for our beloved Didis and bhaiyas. The joy on their faces as they danced around the chairs was truly priceless.
To cap off this wonderful day, we all gathered for a delightful brunch, thoughtfully arranged by our parents as a token of appreciation for our hardworking support staff. It was a time for us to express our gratitude and share a meal together, reinforcing the strong bond we share as a community.
Daan Utsav served as a reminder that it's not just about giving, but also about coming together, celebrating each other, and building memories that will warm our hearts for years to come. It was a day filled with laughter, love, and the true spirit of giving.