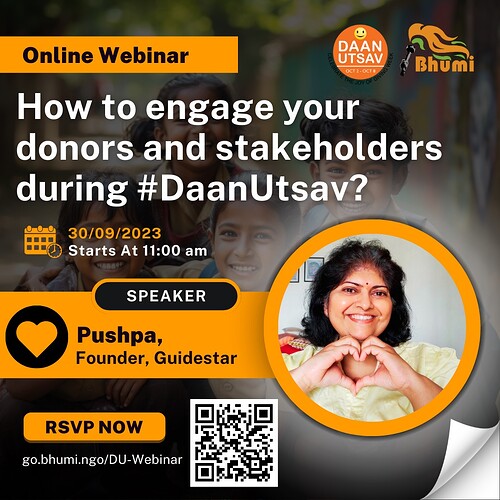 Exclusive Workshop Alert!
Want to captivate your donors and stakeholders this Daan Utsav?
We've got the insights you've been waiting for.

SAVE THE DATE


30th September


11:00 am sharp!
Hear from @Pushpa Guidestar , Founder of Guidestar, as she unravels the art of deepening bonds with your community.
Click to Register NOW: Welcome! You are invited to join a meeting: How to engage your donors and stakeholders during Daan Utsav? by Pushpa, Founder, Guidestar. After registering, you will receive a confirmation email about joining the meeting.